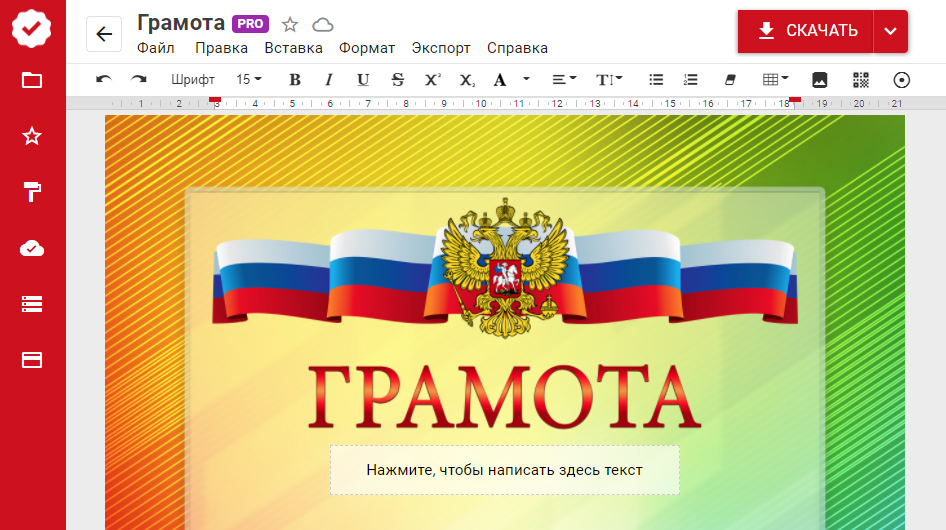 Convenient text editor
Creating diplomas or certificates in our editor is as easy as writing a text in MS Word.
1
Main menu
All editor features are available through the main menu.
2
Font and font size
We've added fifty different fonts to make your documents look attractive.
3
Current document
Document name, PRO access status, template selection button, and changes saving status.
4
Typeface style customization
Bold, italic, underline and other font change buttons; text color.
5
Paragraph
Text alignment and indentation, line spacing, insertion of bulleted and numbered lists.
6
File downloading
Finished file download button. In the drop-down list, you can choose other options to receive the file.