Editore online gratuito degli Attestati di merito, i diplomi e altri documenti
A convenient solution for creating and sending award documents. Open the online editor right away or find out more about its features.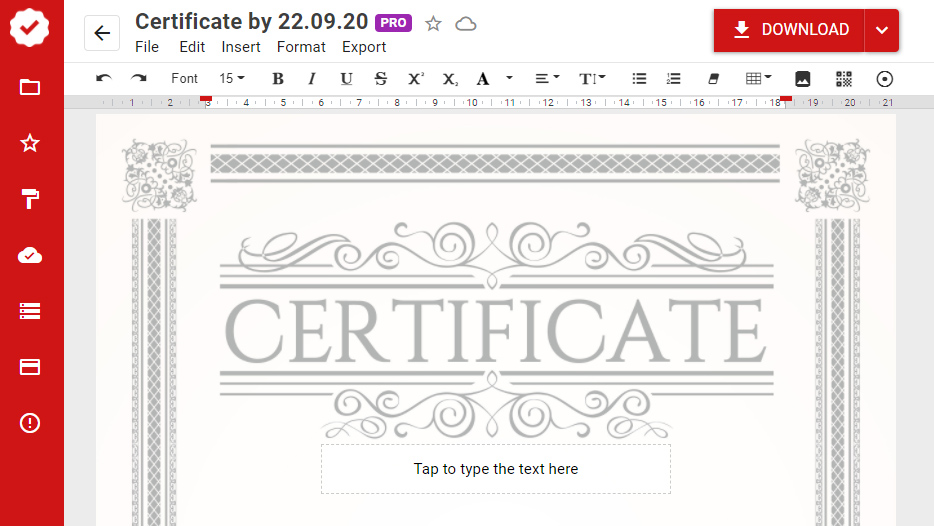 Online gratuito
Use the editor right in your browser. No need to download or install anything.
Web application
Using Google Chrome or Edge? Pin DiMaker to your desktop like a web application.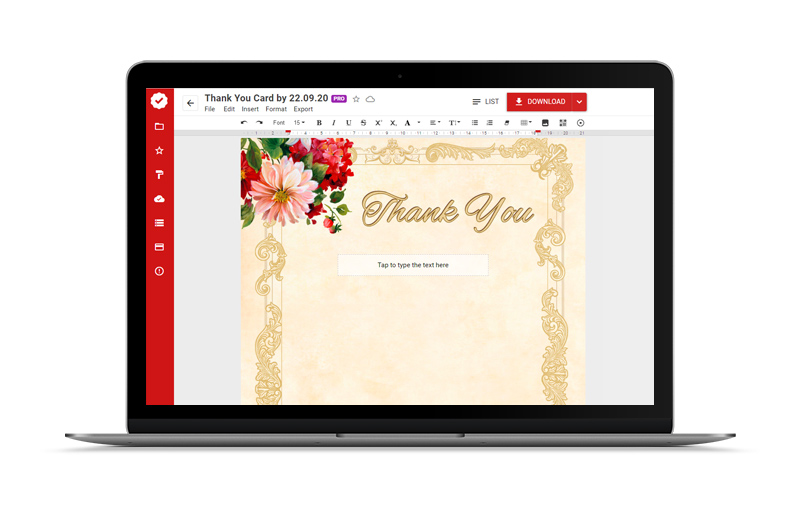 DiMaker - Questo è un costruttore online degli Attestati di merito, Diplomi, Certificati.
Non è più necessario cercare modelli di documenti stampati nei negozi di articoli di cancelleria e quindi stamparli. Crea documenti nel DiMaker! Se si dispone di una stampante a portata di mano, inviarla alla stampante direttamente dall'editor o salvare il documento per la stampa in ufficio, a casa o vicino a un centro fotografico.
Features
edit
Comodo editore di testo
Creating diplomas or certificates in our editor is as easy as writing a text in MS Word.
Learn more
cloud_download
Downloading and sending
You can download the finished file, as well as send it to print, to a smartphone or Telegram via e-mail.
storage
Storage
Add files to Long-Term Storage.
Learn more

Insert signature or seal
You can insert your signature or a company seal. If you do not have them electronically, we can edit the scan for you by removing the white background. Learn more

Use as much as you need
Use the editor with no limit. You can create as many files as you need.
font_download
Many fonts
We've added fifty different fonts to make your documents look attractive.
Create by list
Create several files at once with a general template, text, and various personal data. You just need to fill in the table or copy the data spreadsheet.
You can fill in the spreadsheet in the editor, copy data from another spreadsheet editor such as Microsoft Excel or OpenOffice Calc, or download from Google Sheets.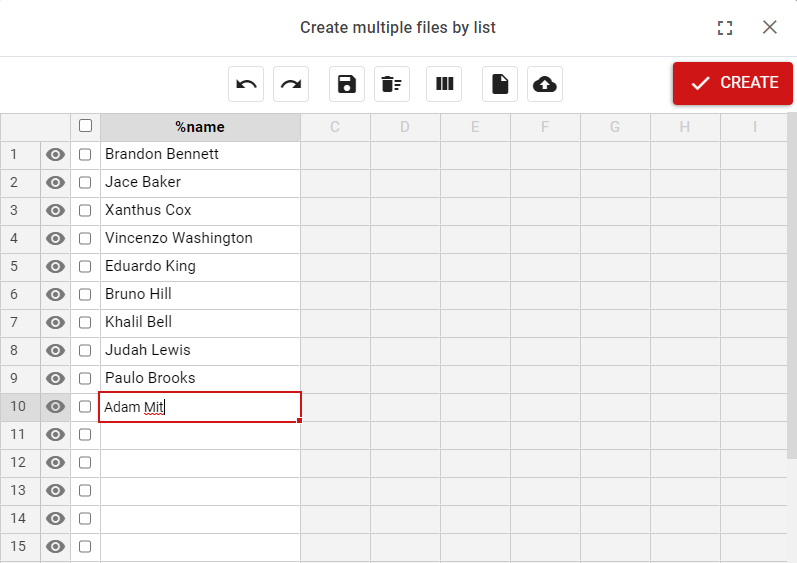 Ampia selezione di modelli
Nella nostra collezione ci sono molti modelli diversi in italiano: Attestati di merito, Diplomi, Certificati: francobollo, ufficiale, solenne, scuola, sport e bambini.