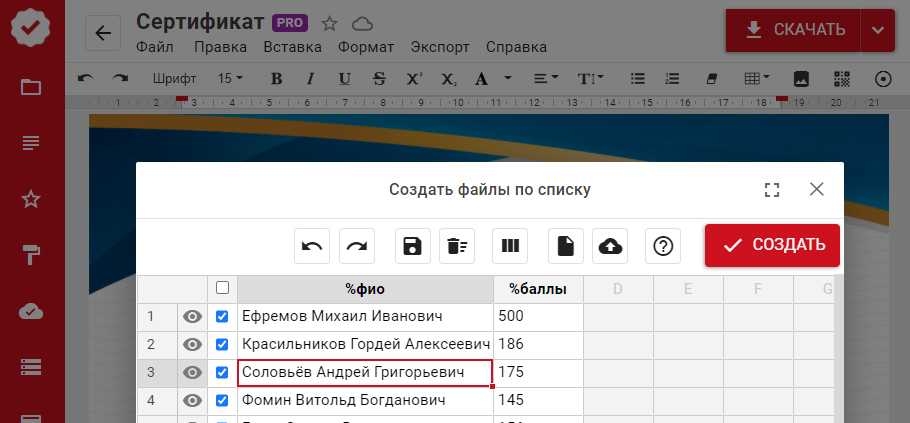 Create by list
Create several files at once with a general template, text, and various personal data. You just need to fill in the table or copy the data spreadsheet.
Три шага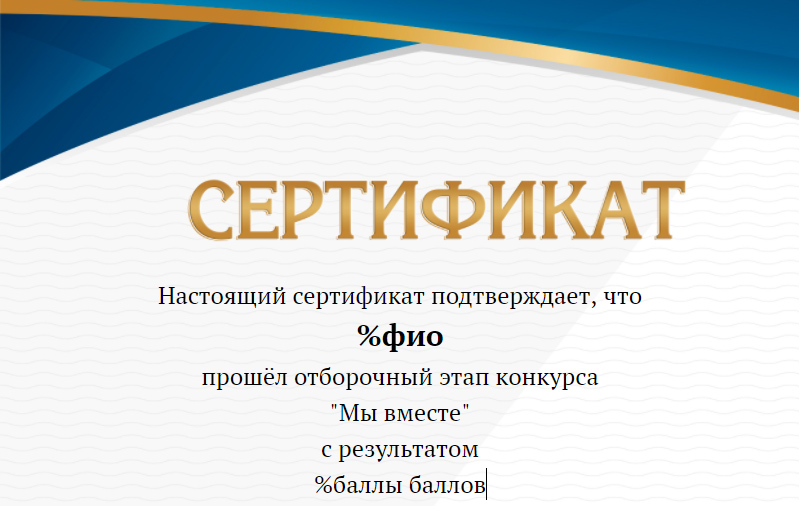 Create one document
In the document, in the place where you need to insert text,
put a % sign before the word you want to replace, for example:%name, %grade or %points. DiMaker will automatically replace these tags with the required text.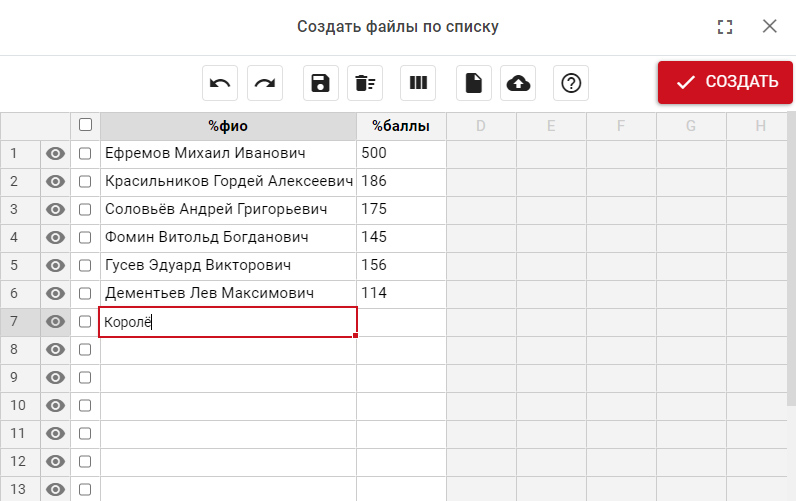 Fill in the spreadsheet with data
Each column is a replacement word you specified. Each line is a separate file. Fill in the spreadsheet to receive files with data.
You can fill in the spreadsheet in the editor, copy data from another spreadsheet editor such as Microsoft Excel or OpenOffice Calc, or download from Google Sheets.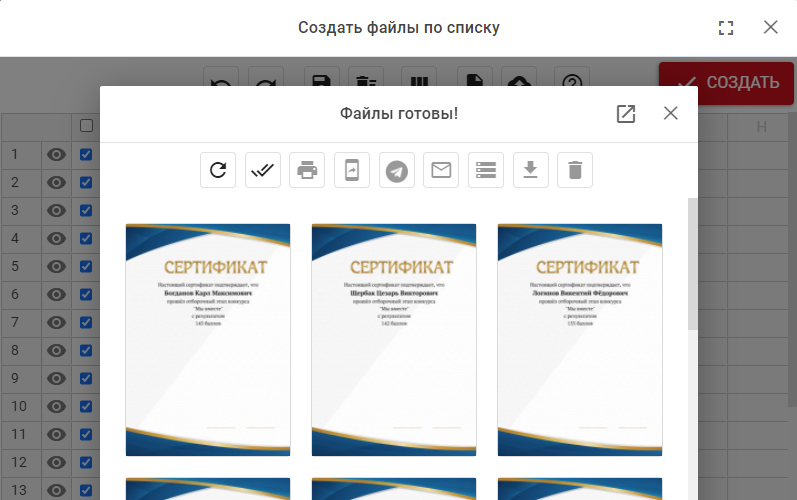 Receive all files
The files will be created with data substitution from the spreadsheet. In half a minute, you can get up to 30 files. After, they can be downloaded in one archive or sent to print.
Instead of manually entering data into a document, use this tool and get all the files at once.